During the Summer break from the League matches, we run an internal competition open to all club members. This has taken many forms, from a simple knockout competition, a ladder board and assorted swiss ranking style events.

This year was an all-play-all, with as many as 5 games a night for each person with 10 minutes each rapid fire games.

The victor this year being our glourious president Gareth.

Thanks to our organisers, Evie adn Luke, and to their parents The final evening was made special in us having a play-off for the top spot, our hosts, The 'Tute' serving up a cone of fish and chips and Evie, even having already done most of the oganising, providing a fabulous cake that she'd made.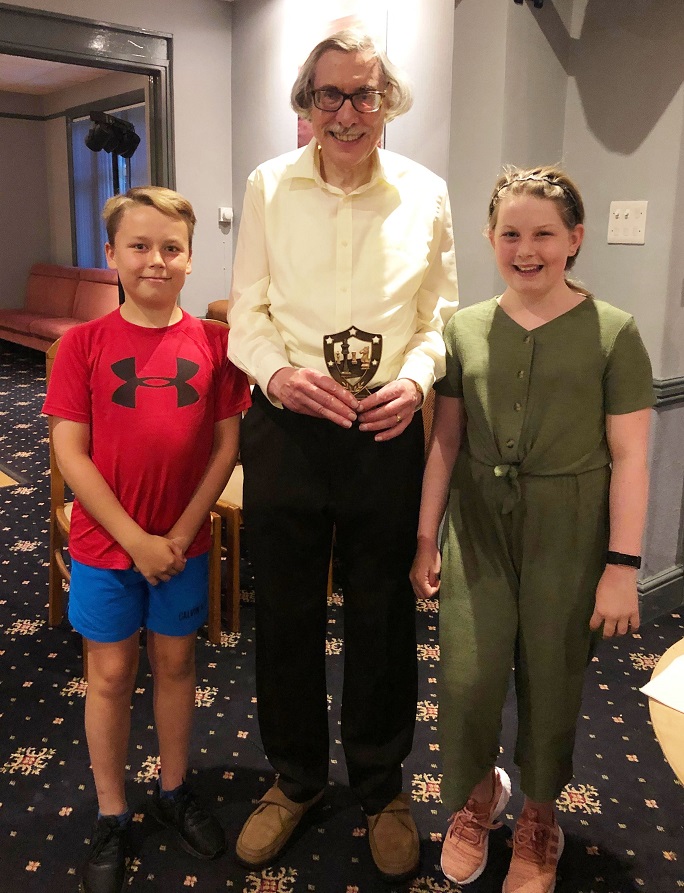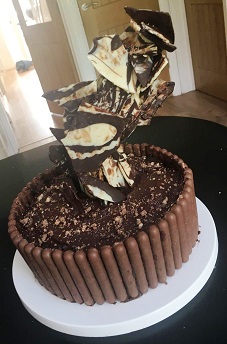 Gareth receiving the club tounament trophy and "The Cake"